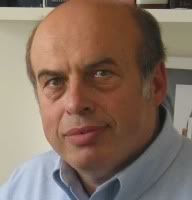 And sometimes one finds real, true events taking place in our difficult world.

Natan Sharansky is not just my hero. He is a hero. Period. A modest somewhat silent hero to boot. A symbol of our generation. Certainly a symbol to all those who are oppressed.

Here is a man who spent nine years of his life in the Soviet gulag because he would not give in. He would not allow his soul to be conquered. He would not bow to oppression and bigotry. His measure of stubbornness, where he was virtually guaranteed pain and death, separated from Avital, his wife, is truly a lesson to us all.

The Official White House Statement:

"Natan Sharansky's life is the story of good conquering evil. He remains a powerful champion of the principles that all people deserve to live in freedom and that the advancement of liberty is critical to peace and security around the world. The United States honors Natan Sharansky for his contributions to the cause of democracy and freedom."



To me Natan Sharansky represents Soviet Jewry. Going back quite a few years, when Soviet Jewry was the cause that all fought for, when their freedom and right to practice their own religion was at the crux of mass rallies in New York City and in front of the White House; when literally tens of thousands and in a few cases hundreds of thousands of people came out to demonstrate with the simple cry: "Let My People Go" - Sharansky, Mendelovitch and other names were those spoken about in the streets and the newspapers.
Silent hero's. Men and women who did not look for honor or glory. Normal men and women who were placed in impossible positions by their time and place and whom showed extraordinary powers of courage.
And let us not for a moment forget Avital, Natan's wife in this battle. Small and yet strong; quiet and yet able to stand before tens of thousands of people and demand her husband's release; unimportant and yet a woman who proved she could move Presidents and dictators; Avital is also truly a courageous woman who set the standard for all who came after her.
If asked who my hero is, I would without hesitation say "Natan & Avital Sharansky". As he said about the award he is going to receive.
"The commitment of the American people and their leaders to democracy and freedom for every individual has always given, and continues to give, strength and hope to oppressed nationals and people around the world. I am deeply moved by having been chosen to receive this honor,"



Two months ago I was sitting with my son, Avdiel, in a cafe on Palmach Street in Jerusalem. It is called "Duvshanit". It was late afternoon and the cafe was basically empty. At the table next to us was a woman, sitting quietly and reading a book. And then in his small army cap, which is Natan Sharansky's calling card, in marches Sharansky and sits at the table with Avital.
Miracles do happen. For this was a miracle. Perhaps it takes some perspective to see it. Perhaps we take things like this for granted. Perhaps this is how it should be. But if you would have told me 25 years ago that I would be sitting in a Jerusalem Cafe next to Natan and Avital Sharansky while they sipped Tea and talked between themselves, I would have told you to get your head examined. Life simply does not work like that. And yet it does.
My son, all of 26, when he saw Natan Sharansky got up. Stood up for him as if one is standing up for the Chief Rabbi of Israel. And then he went over and took his hand and said:
"Sharansky. You are the King. You are my king." ("Ata Melech")
I was proud of my son then. I was proud to have witnessed that moment. And I was damn glad to know people like Natan & Avital Sharansky exist in my world.

Books by Natan Sharansky: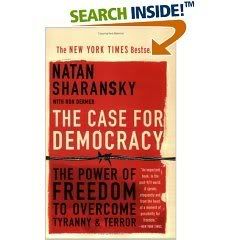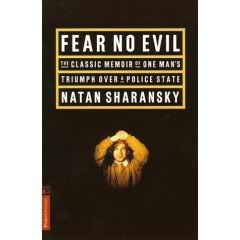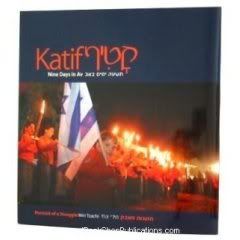 ---
Posted On:

The View From Jerusalem

---
Tags: